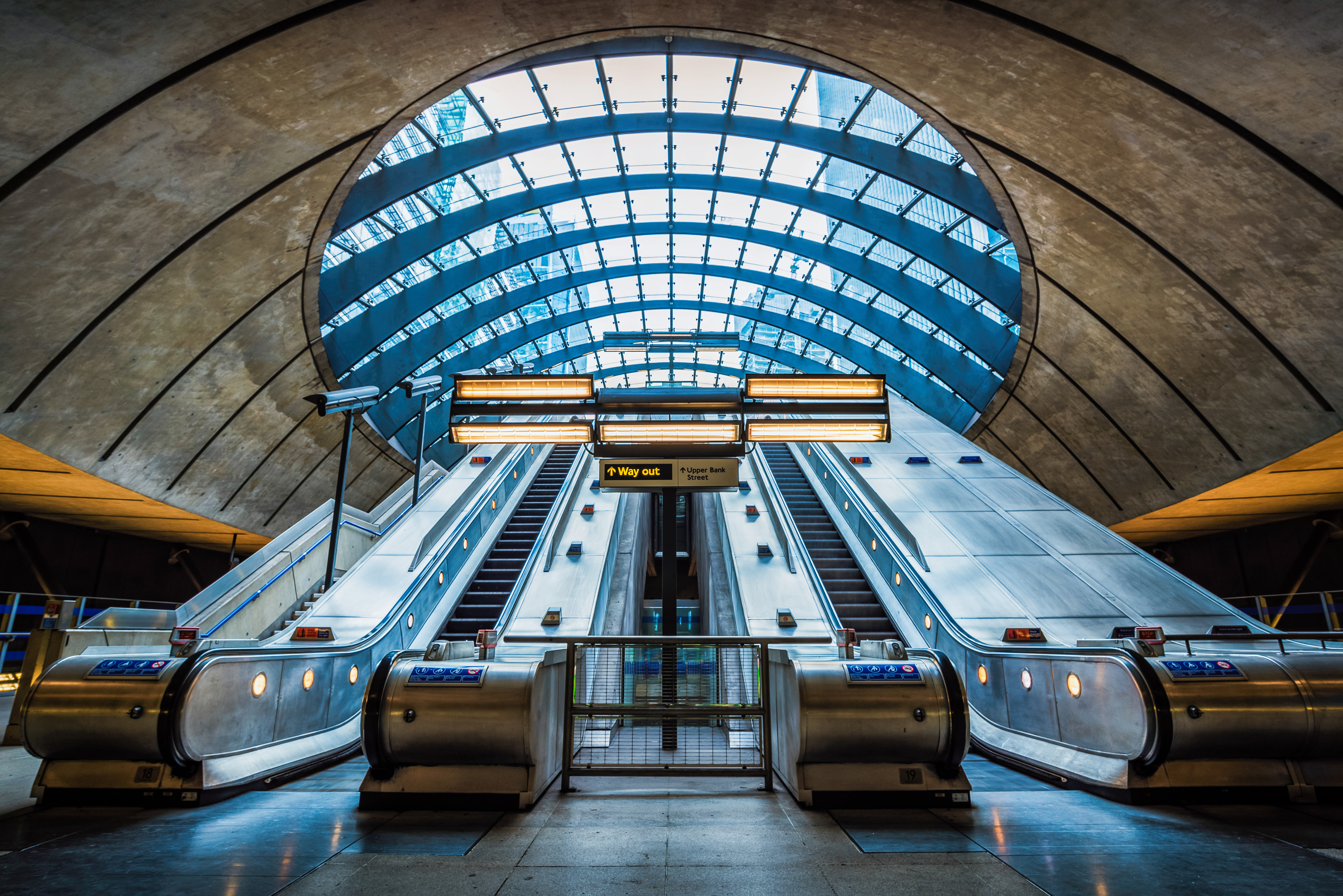 The final image is one which reminds me of Elia Locardi's image of the escalators in the Stockholm underground station. I did have to do some subtle blending of images in order to remove some people in the shot and balance the dynamic range to a more natural looking final product. I love the symmetry of this image whilst leading the eye to the glass structure and outside, it gives me a sense of being metaphorically trapped with the end goal in sight. The way out sign adding to this feeling.
Once back outside the station I met Jim, the other photographer partaking in the shoot out, we had a chat about our backgrounds in photography and general life chit chat over a coffee. Marcus Hawkins and Claire Gillo then arrived and outlined the criteria needed to be hit for the magazine publication, number of shots their roles etc. Then we were set free, Jim and I hunting for compositions, Marcus and Claire documenting and photographing us doing so. I only had one image in mind which I knew I wanted to shoot that day regardless if it was apart of the shoot out or not which was the Crossrail Tunnel.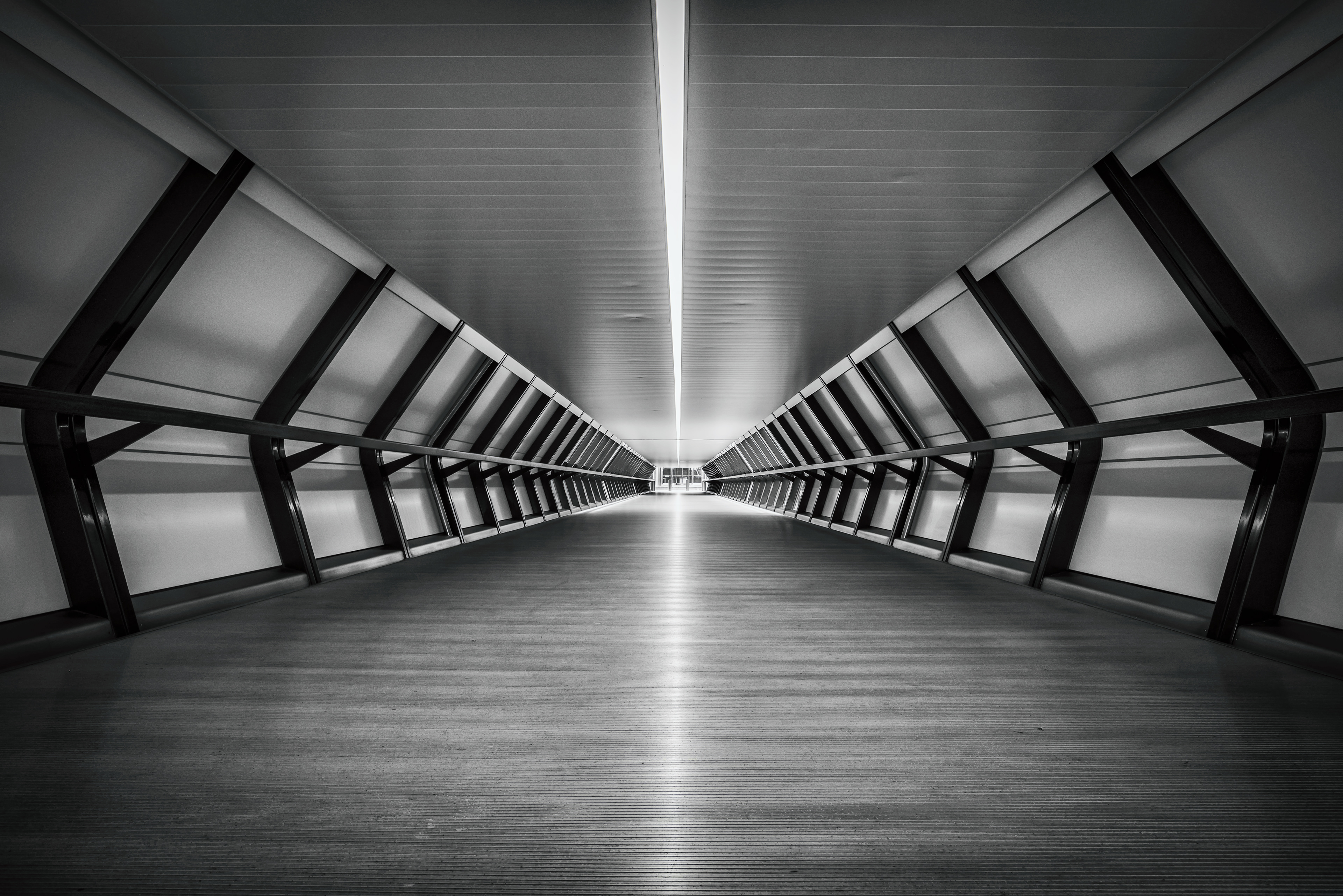 I love this composition, although this is one of the most overly photographed places in Canary Wharf I am really happy with the outcome of my attempt. Using a Lee 10 stop filter and a 1 minute 30 second exposure to remove the hurrying Londonians from the image to revel the perfect symmetry of this architectural wonder. During post I worked hard to lighten the image and the contrast between the black and white elements.  Whilst I was taking this image Claire was shooting me doing so, which in itself could have created a really nice composition with interesting lighting from the central strip above our heads.
I also entered the day with the aim to capture some more abstract images, I often don't take enough abstracts and decided to not neglect this area of architectural photography.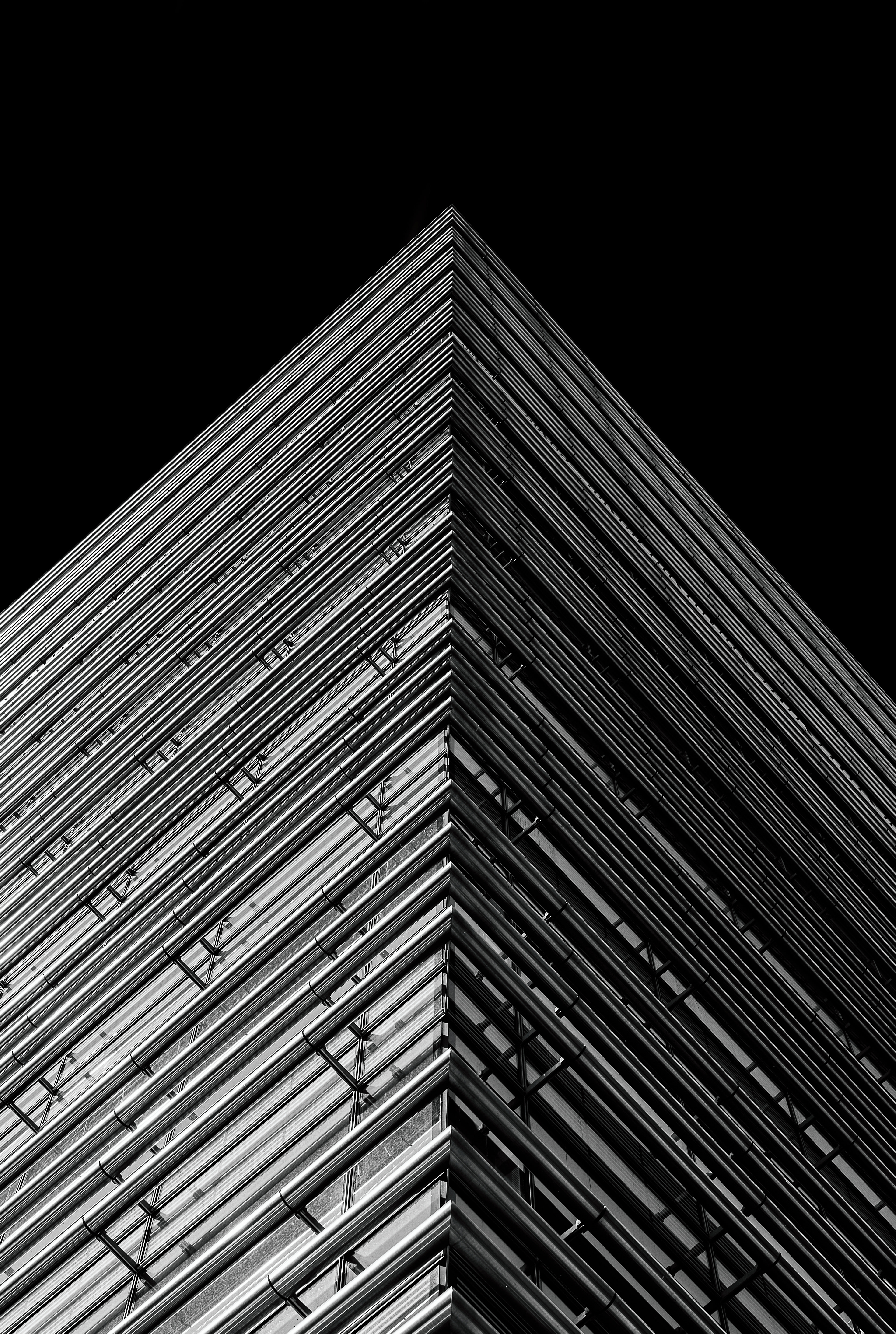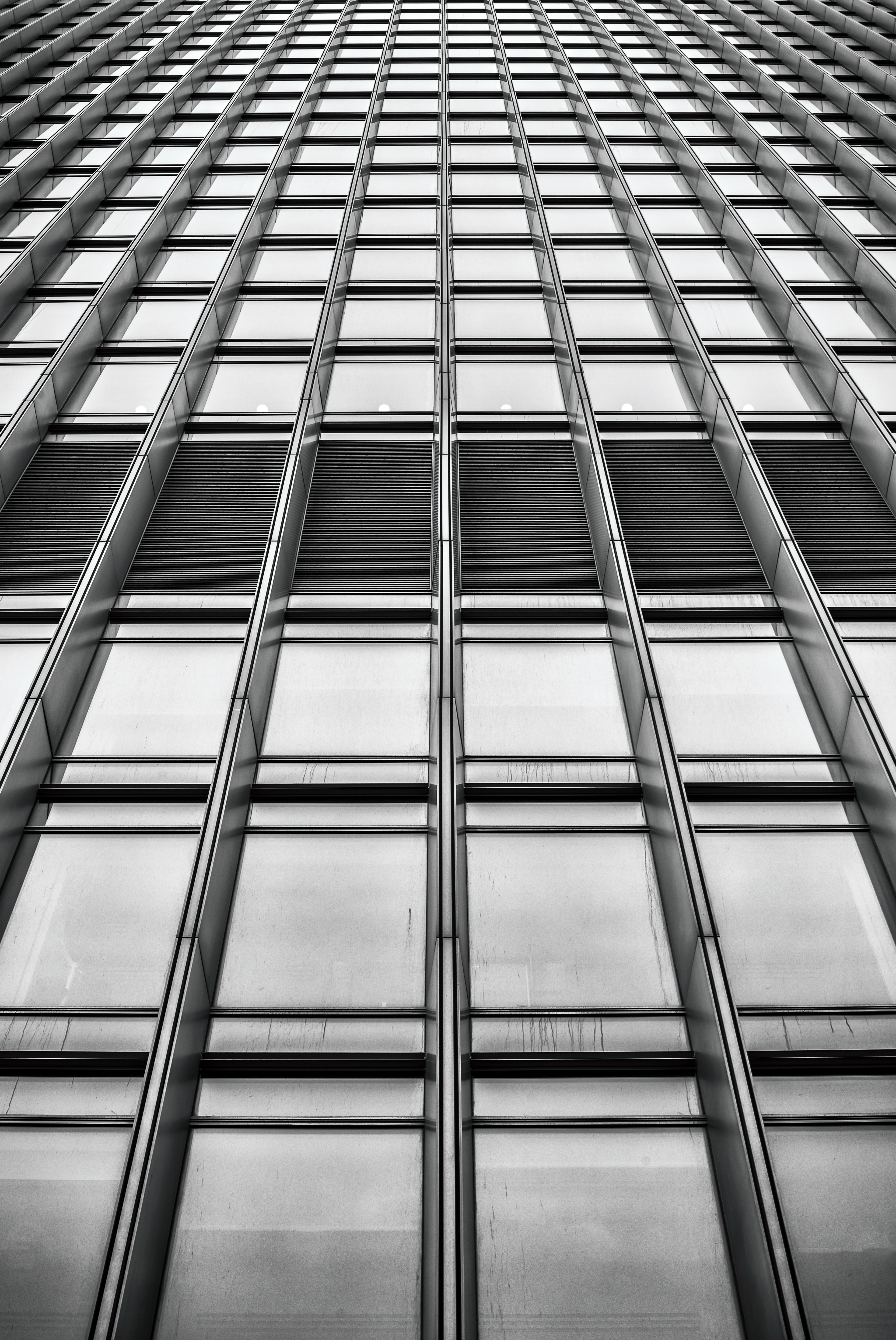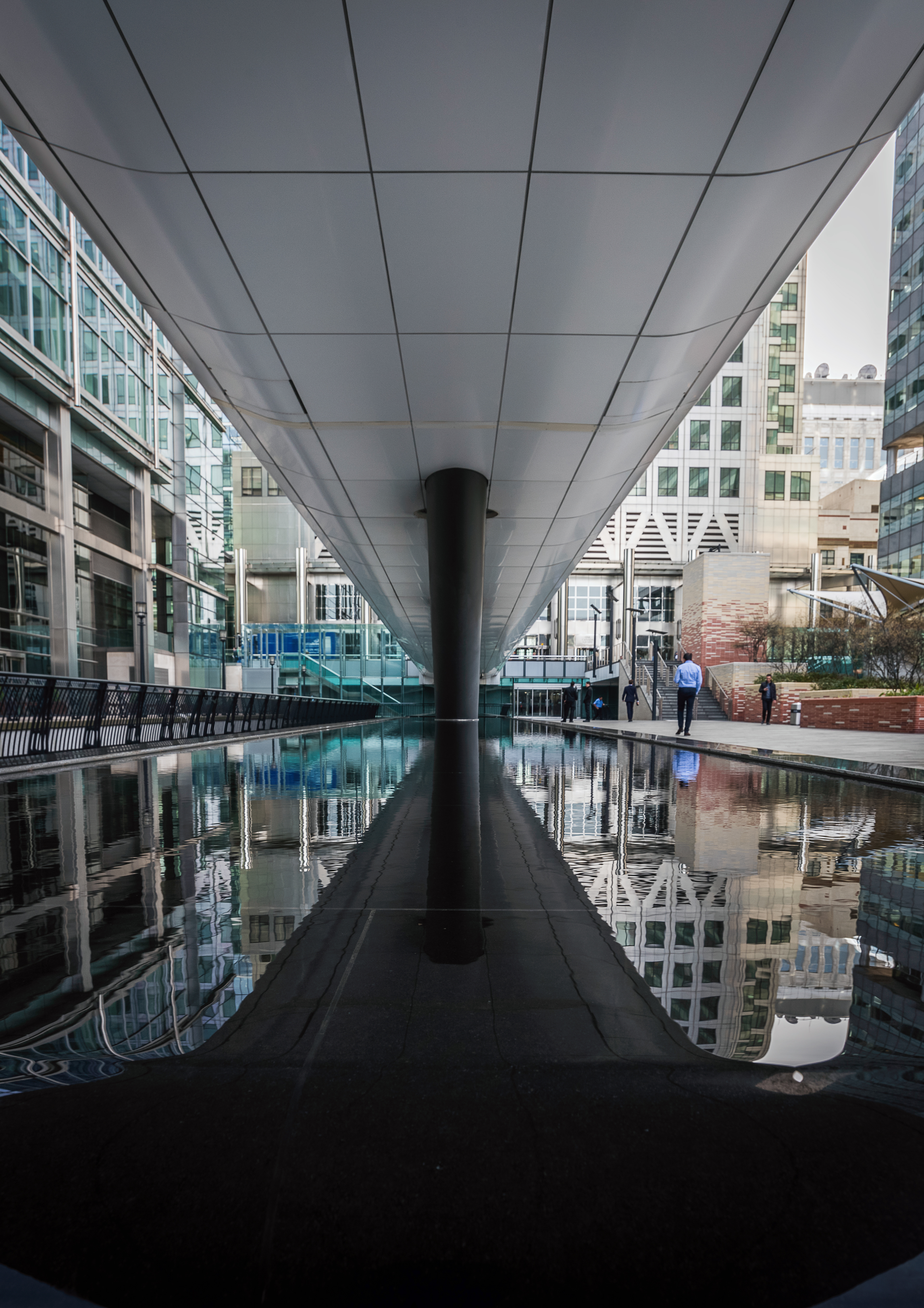 Overall I am pleased with the images I came away with, and the day on a whole was really enjoyable. Being out with other like minded photographers and sharing the experience is something new for me. I often shoot alone on personal projects so it was a welcome change. It was unfortunate how much we were hassled by the private security, and there was always a sense of being watched whilst we made our way round. In Canary Wharf you need a permit to shoot unless you are an amateur photographer and we had a hard time being a group of four people all carrying extensive professional level equipment and two carrying tripods.
* Magazine article to follow once published. *